Essential Travel Insurance Coverage Today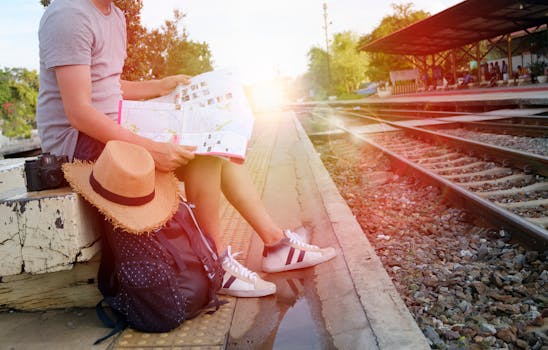 Overseas travel to Asia and the Pacific rose by more than 8% in 2016 recording 303 million arrivals. International tourist arrivals in the America increased by 8 million and reached 201 million, In Africa, there were additional 4 million arrivals from previous year and which pegged tourist travel there to 58 million.
Anywhere in the world, whether for business or leisure there is a patent rise in overseas travel and expectedly, the number of travel insurance companies and services have risen and evolved as well. There are now more than a hundred insurance companies operating on-line and a thousand more operating in physical offices throughout the globe.
Which mathematically gives consumers a million options to compare and choose from.
Fundamentally, a travel insurance protects a client against costs inevitable dangers of travelling. "Protect" of course do not literally prevent accident from happening but they do help customers against financial costs and other liabilities that could be incurred due to hospitalization, health care or even death due to accidents.
Considering the extensive menu of possible travel insurance coverage, what is the best travel insurance?
Of course, there is no singular definite answer since there are a range of options that cau suit different needs, budget and situations.
As far as budget is concerned, international travel insurance also varies in terms of costs and payment schemes. Annual payments tend to costly considering the one-time lump sum payment but there are international travel insurance companies that offer alternatives such as quarterly and monthly terms and it is best to compare these travel insurance terms before deciding in this aspect.
Cost and coverage of a travel insurance policy will also depend on your destination, objective, season, and frequency or regularity of travel. When travelling to countries with travel notices from local foreign affairs offices or those with high crime rates maybe more costly since they best travel insurance companies will recommend higher grade comprehensive coverage. If travelling during stormy seasons or in bad weather, it would be wise to have to have a policy that would cover re-booking fees since flight cancellations and delays are very likely to happen and this too will entail additional costs. In terms of activities, those planning to engage in extreme recreational outdoor activities need more extensive travel insurance coverage than those who only plan to travel for a quick business activity.  When planning to do activities like swimming, mountain hiking or outdoor activities, it is better to have more comprehensive coverage. For frequent travellers, annual travel insurance policies are better while for those on occasional trips may be better off with single-trip policies. When travelling with expensive gadgets or valuables, it is best to get a comprehensive travel insurance policy that has lost or stolen item coverage despite additional cost.
But many of these are additional coverage and many international travel insurance companies provide on-line assistance in comparing travel insurance coverage and costs and helps custom-fit your policy based on your circumstances. But perhaps the most essential element of a travel insurance is coverage for medical, health treatment, costs of burial, death services and even remuneration in the event of disability.